Clips
Clips (also called metal clips) are types of flat springs which are used to tighten, restrain or lock constructions. Clips in practically any shape and form can be ordered from us.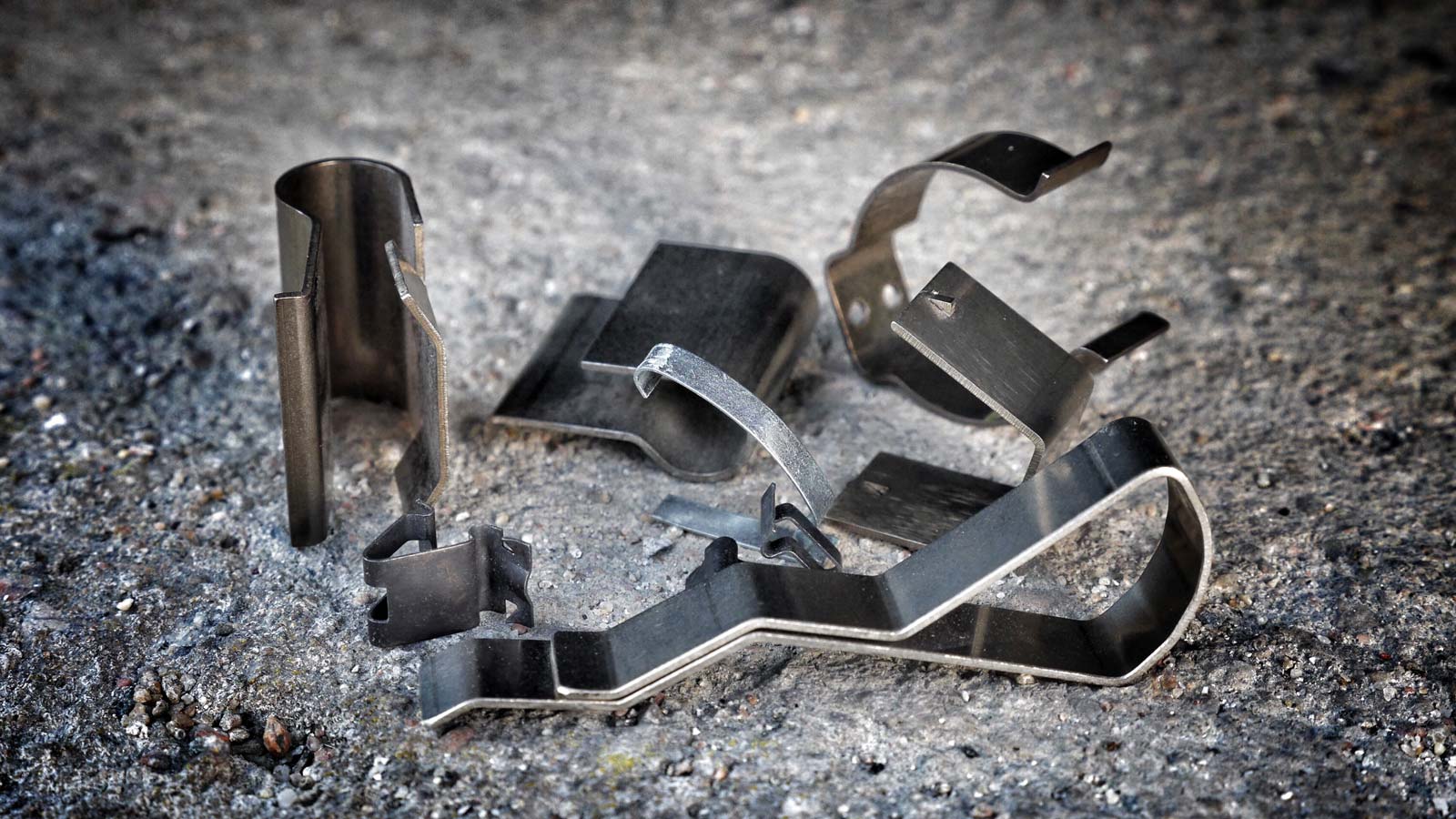 Clips in steel
Clips are usually made of flat spring steel. This gives strength and resilience to the spring. Clips may be used for electronics, machinery etc.
Custom made clips
At Got Springs Sweden AB we have long experience of metal clips production. We make custom clips based on your requests and demands in regards to clips measurements, thickness etc.