Wire form
A wire form is used in various type of products like hatches, hooks, latches etc. Wire forms are with a few exceptions always custom made and can take almost any form. A wire form is made of steel and usually gives an elastic function.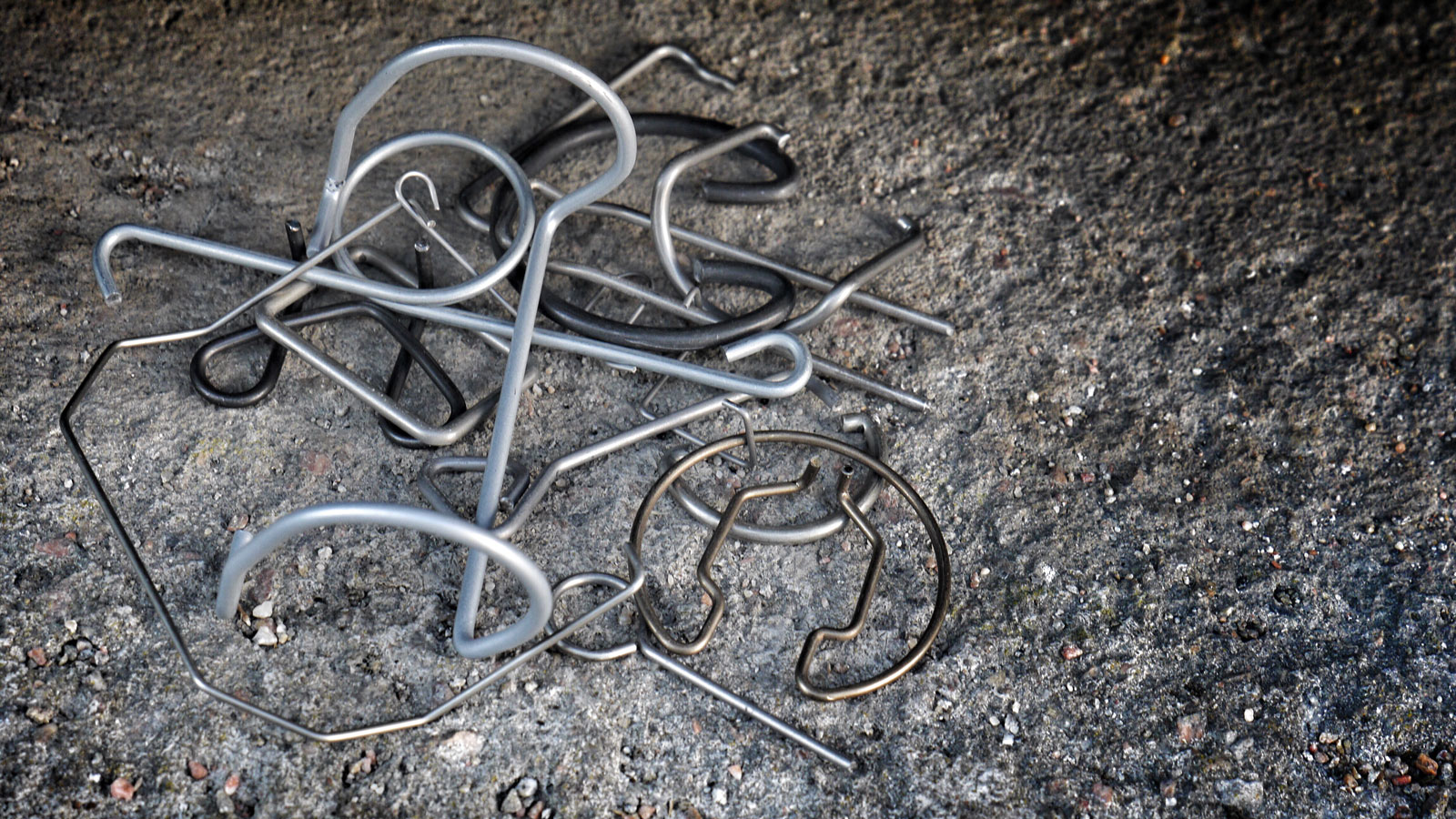 Wire forms in steel
Wire forms are usually made from spring steel. This gives the wire form strength and resilience. Wire forms are often used for machinery and tools in heavy industries.
Custom made wire forms
At Got Springs Sweden AB we have long experience of wire forms production. We make custom wire forms based on your requests and demands in regards to wire forms measurements, thickness etc.