Extension Spring
 Extension springs are tightly wound in a spiral and have hooks or other type of ends that can be attached to components, and when the springs ends move apart, the extension spring provides a return force.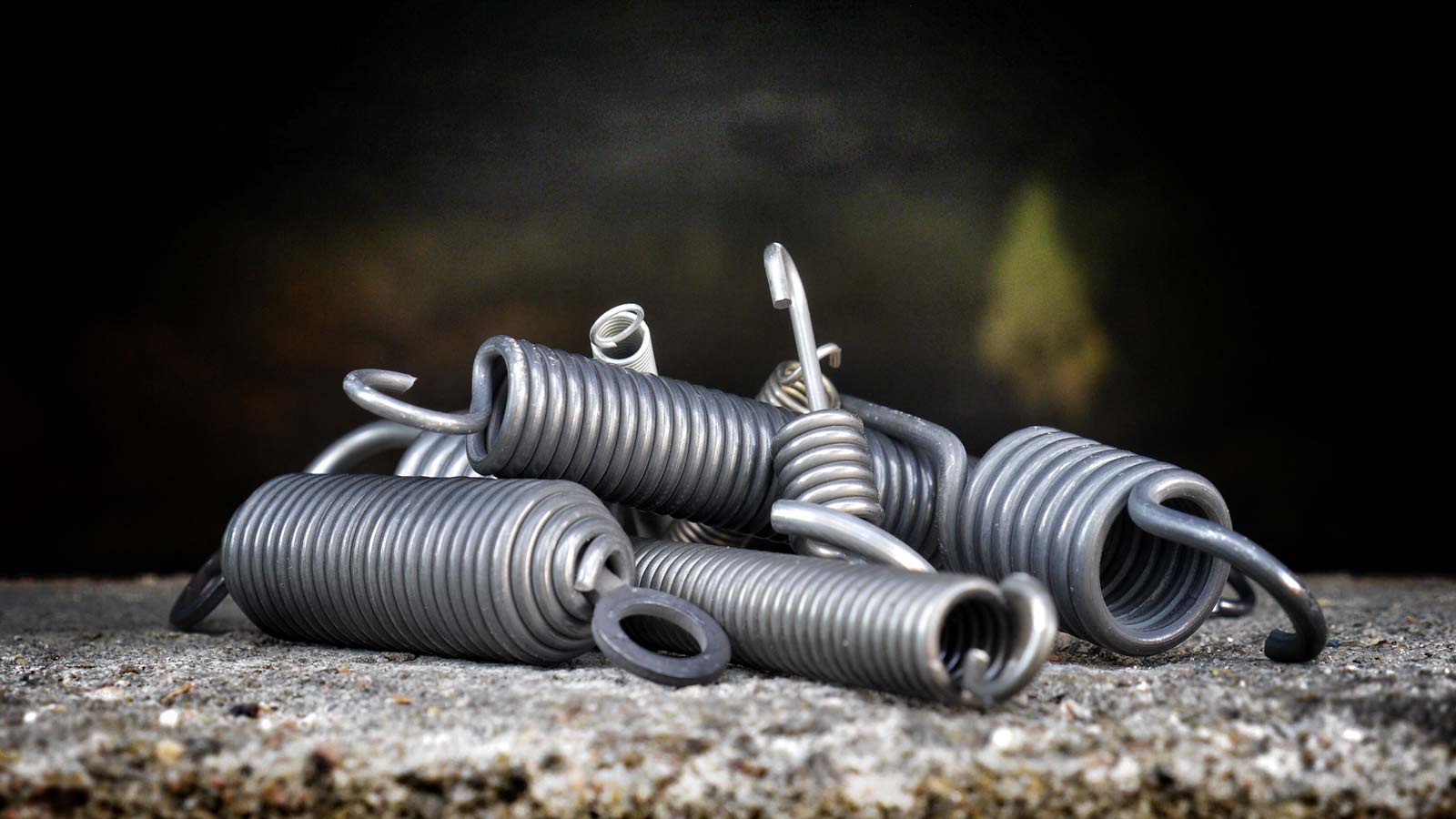 Extension springs in steel
Extension springs are usually made of spring steel. This gives strength, stiffness and resilience to the spring. Extension springs are commonly used for automative interiors and exteriors, garage doors, carburetors, trampolines, washing devices, farm machines, toys and many other uses.
Custom made compression springs
At Got Springs Sweden AB we have long experience of extension springs production. We make custom extension springs based on your requests and demands in regards to extension spring diameters, body length, spring rate, maximum deflection etc.